#1 Add TrafficStars to Keitaro
#2 Create postback URL in TrafficStars
#4 Create campaign in TrafficStars
---
✨ If you are not a Keitaro user yet, take advantage of the first month discount. Register by clicking the link and apply the promocode TRAFFICSTARS.
#1 Add TrafficStars to Keitaro
Login to Keitaro. Select the Traffic Sources tab and click Create. Then click Load from template and select TrafficStars.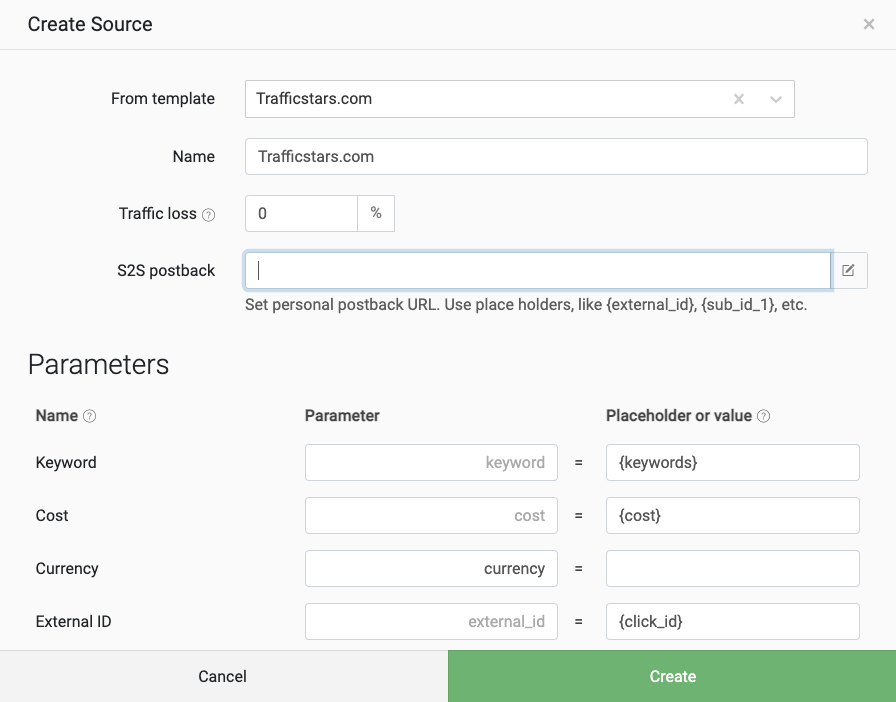 This is how the traffic source settings look with all supported tracking options.
The only thing that needs to be added is the postback.
#2 Create postback URL in TrafficStars
Log in to TrafficStars, go to the Media Buying Tools tab.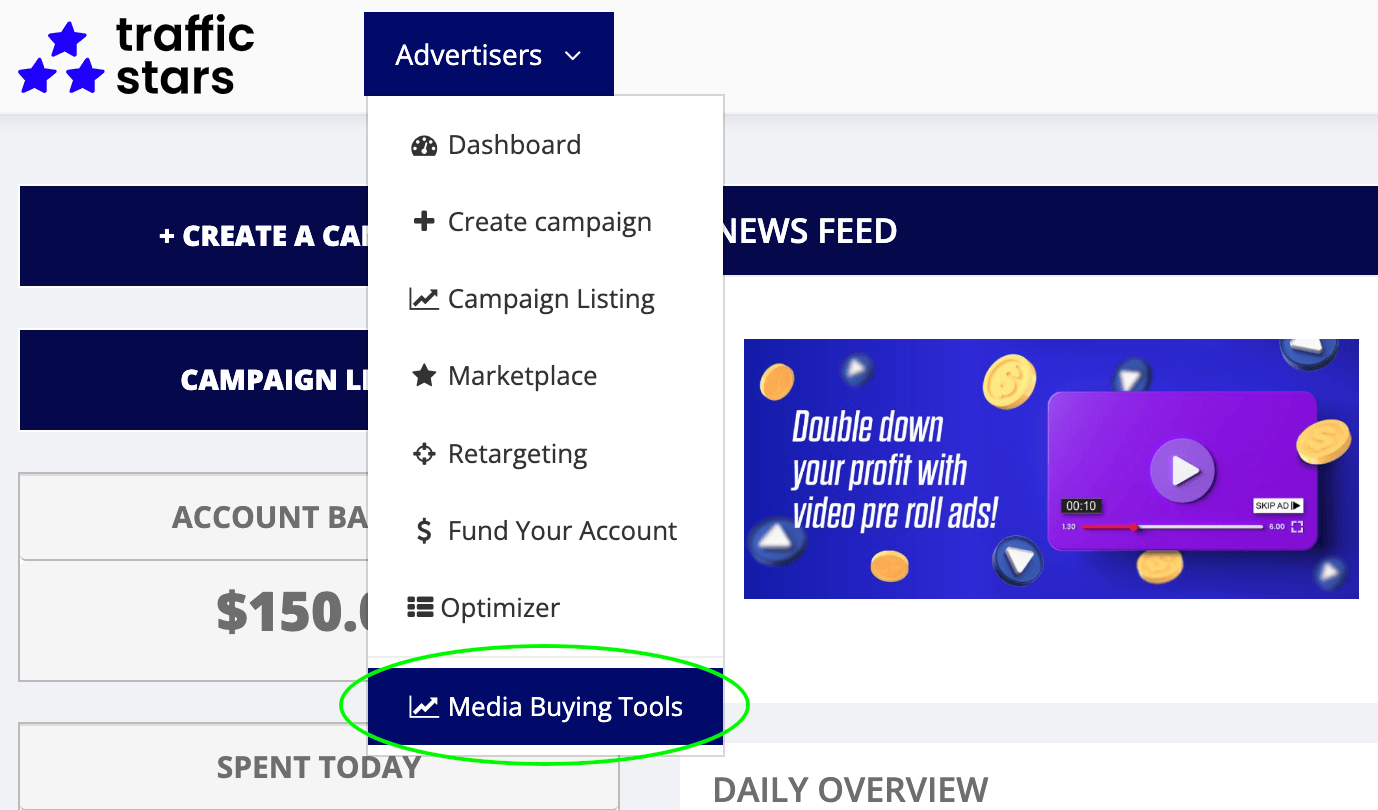 Switch to Advanced mode and select all options.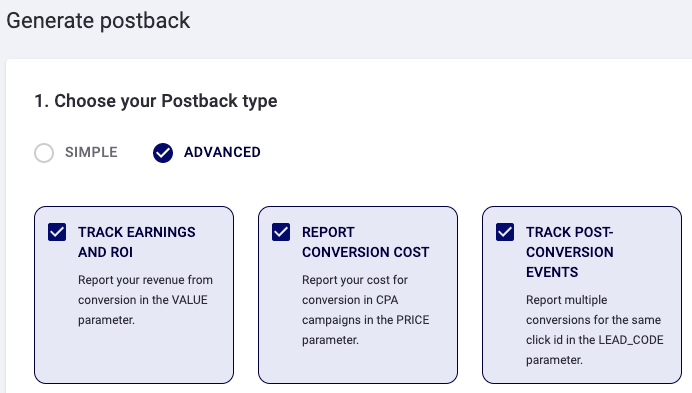 Select Keitaro, enter a name and click Generate.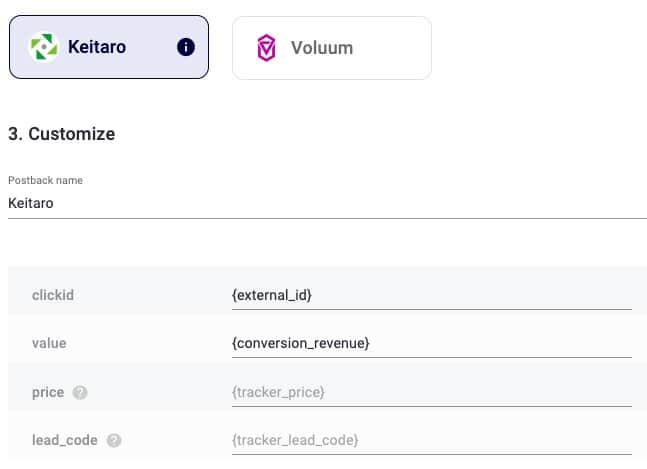 Next, copy our postback and paste it into Keitaro.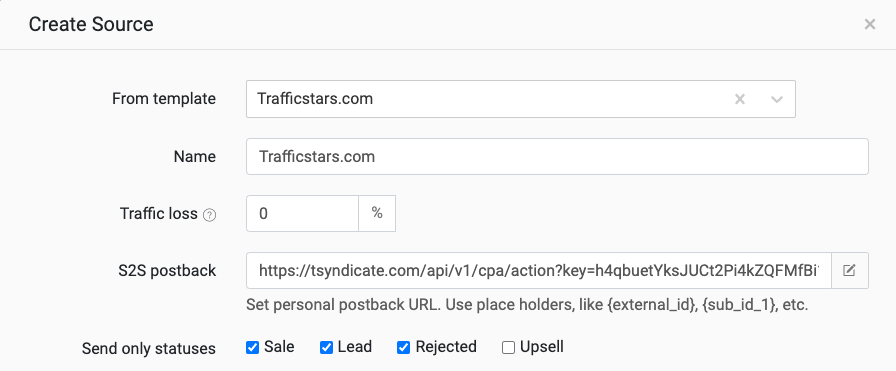 Click Create.
#3 Create campaign in Keitaro
Go to the Campaigns tab and click Create.
Give the campaign a name.
Fill in all required information, including:
Domain

Traffic source (Trafficstars.com)

Model (CPM, CPC or CPA)
and click Create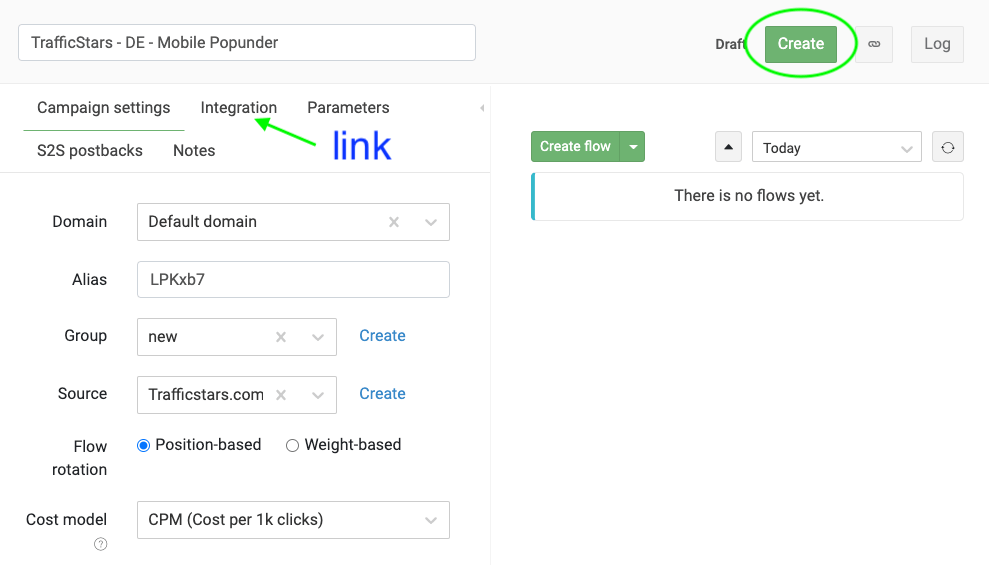 The Campaigns URL is in the Integration tab. Copy it, you will need it in the next step.
You can find more information in the Keitaro guide.
#4 Create campaign in TrafficStars
Go back to TrafficStars. On the last page of the campaign settings, you need to add the Keitaro campaign URL.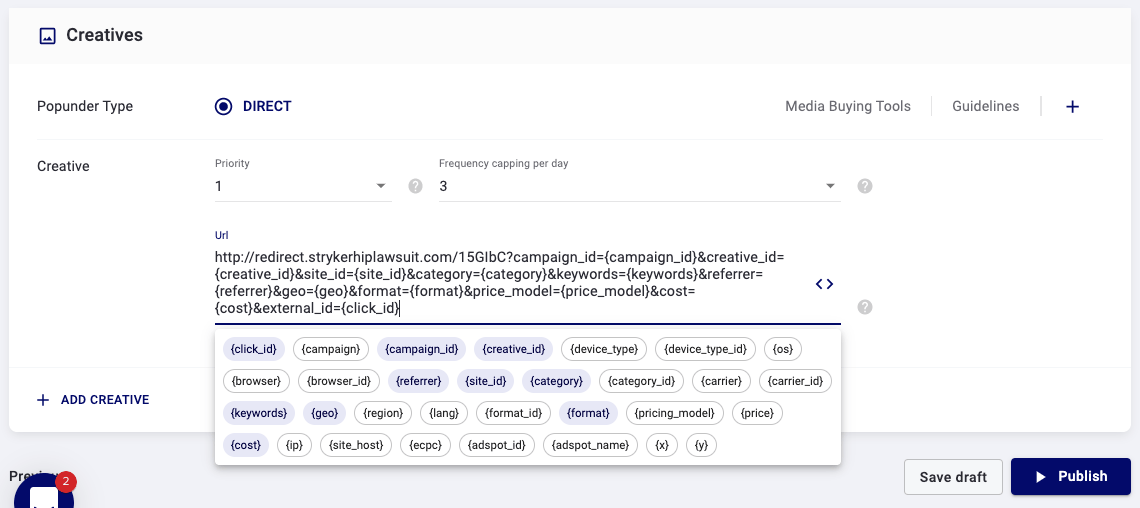 Paste the link and click Publish. Once the campaign is approved, the campaign will start receiving traffic and all data will be displayed in the TrafficStars statistics and in the tracker.