Video marketing is a highly effective advertising strategy that has grown exponentially in recent years. According to HubSpot, 81% of businesses use video as a marketing tool, which is only expected to increase. This is not surprising, considering that videos are highly engaging and more effective than other types of content in driving conversions. In fact, Wyzowl reports that 84% of consumers have been convinced to buy a product or service after watching a brand's video.
Marketers who use video grow revenue 49% faster than those who don't.
Video marketing has proven highly efficient regarding return on investment (ROI). According to Forbes, marketers who use video grow revenue 49% faster than those who don't. Moreover, a study by Animoto found that 93% of businesses reported gaining a new customer directly from a video posted on social media. This shows that video marketing effectively reaches and engages with potential customers and can result in tangible business outcomes such as increased revenue and customer acquisition.
TrafficStars Video Advertising Formats
Video Pre-Roll
Video Pre-Roll is a video ad format that plays before the main content of a video. These ads typically run for 10 to 30 seconds and are skippable after the first 5 seconds. Video Pre-Roll provides a captive audience since viewers are more engaged before the main content of a video, making it an ideal time to present them with a video ad.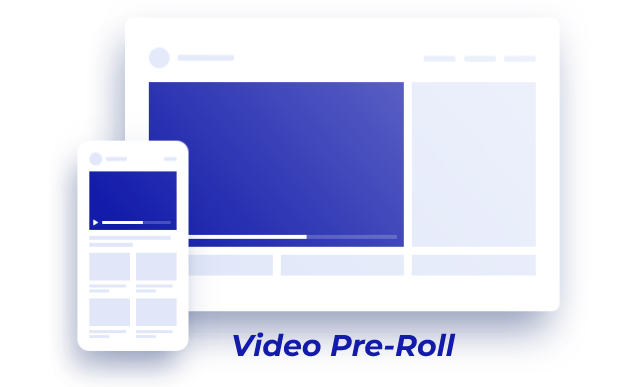 Video IM slider
The Video IM slider is an interactive video ad format that appears as a small overlay at the bottom of the screen while the viewer watches the main content. It can be expanded to a larger size with a click or a tap, allowing viewers to interact with the ad and learn more about the promoted product or service.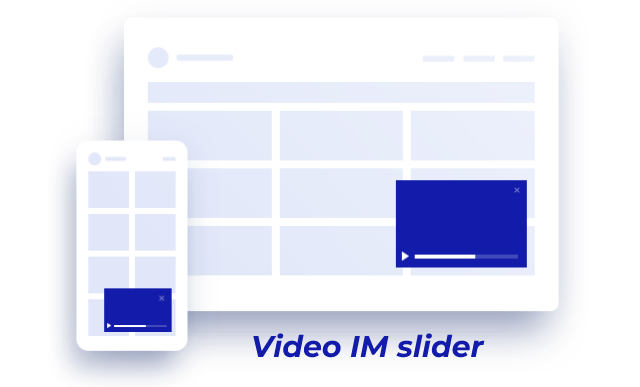 Video Outstream
Video Outstream is a video ad format that appears within text-based content, such as articles and blog posts. It auto-plays when it comes into view and pauses when the viewer scrolls away. Video Outstream ads are often placed between paragraphs or within a banner ad space.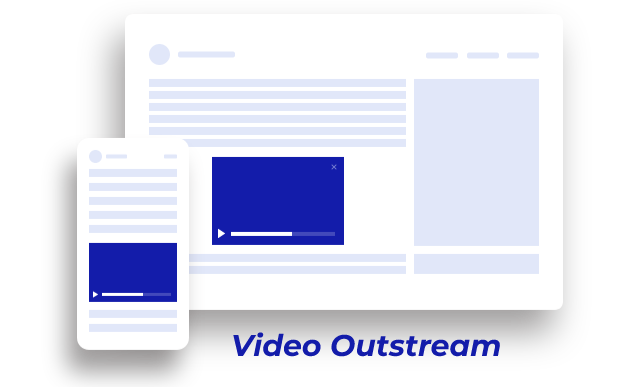 Traffic Volume and Prices
TOP-10 GEOs by traffic volume:
🇮🇳 ​​India - 492M
🇺🇸 United States - 112M
🇩🇪 Germany - 63.6M
🇫🇷 France - 36M
🇬🇧 United Kingdom - 27.3M
🇲🇾 Malaysia - 24.5M
🇯🇵 Japan - 23M
🇮🇹 Italy - 20.7M
🇧🇷 Brazil - 18.8M
🇳🇱 Netherlands - 17.4M
⬆️ This is the amount of traffic per week
You can buy traffic on CPM, CPC, or CPA pricing models.
The minimum CPM starts at $0.08. The actual bid depends on the competition on the selected targeting options. You can find a recommended bid while creating an ad campaign.
An average bid for Tier 1 GEOs – $0.65, Tier 2 – 0.20, Tier 3 – $0.012
TrafficStars Benefits
Video advertising on TrafficStars offers several benefits:
⭐ Frequency Capping – advertisers can control the number of times their ads are shown to a particular user, ensuring that they don't become overwhelming.
⭐ 3 pricing models – choose a model depending on your business goals. CPM is more suitable for increasing brand awareness. Use CPC or CPA if tracking clicks and direct conversions are in the foreground for you.
⭐ Laser-Focused Targeting – reach your target audience precisely, delivering ads more likely to resonate and drive conversions. There are over 12 targeting options, like location, device, language, etc.
Conclusion
To sum up, Video Pre-Roll, Video IM slider, and Video Outstream allow advertisers to be creative with their messaging, grab their target audience's attention, and, ultimately, drive conversions. With the right approach and message, these ad formats can help brands increase their profits.