Due to the rise in popularity and growth of the online gaming market, with billions of active gamers participating in video games worldwide, many are seeking to capitalize, earning beyond their potential through affiliate gaming programs and the like.
Whether via free2play games or pay2play affiliate networks, the online gaming industry, particularly mobile gaming and adult gaming, can bring insurmountable profits to those affiliates who implement the necessary strategies successfully.
If you're eager to learn how you can begin making money through video gaming affiliate programs in 2023, this article is for you!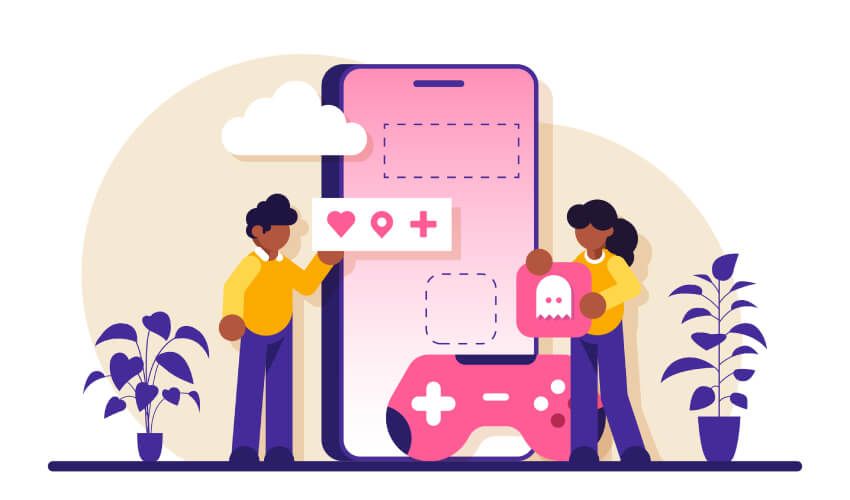 In what follows, we'll define affiliate gaming programs and share daunting statistics associated with such programs. We'll also explore the many networks available for those seeking to join a program. Finally, we'll share how you can begin earning through video game affiliate programs, detailing the most common gaming offers, payout strategies, traffic sources, and best performing markets to promote within.
So, without further ado, let's get right into it!
Affiliate Gaming Market
Again, if you're looking to find an industry that is on a steady growth trajectory, showing no signs of slowing down, the gaming industry is one to keep an eye on without a shadow of a doubt.
Because there is such a wide array of video game sub-niches, however, you might be curious as to where your focus and attention are best placed… To illustrate, mobile gaming happens to generate more than 50% of all gaming revenue worldwide. If that's not enough to convince you where to place your attention, the gaming market at large is valued at nearly 200 billion dollars!
Further, amongst all categories within the mobile gaming niche, adult video games are a sub-niche that has shown tremendous promise in recent years, notwithstanding the fact that the growth of adult gamers participating in video games is also steadily increasing.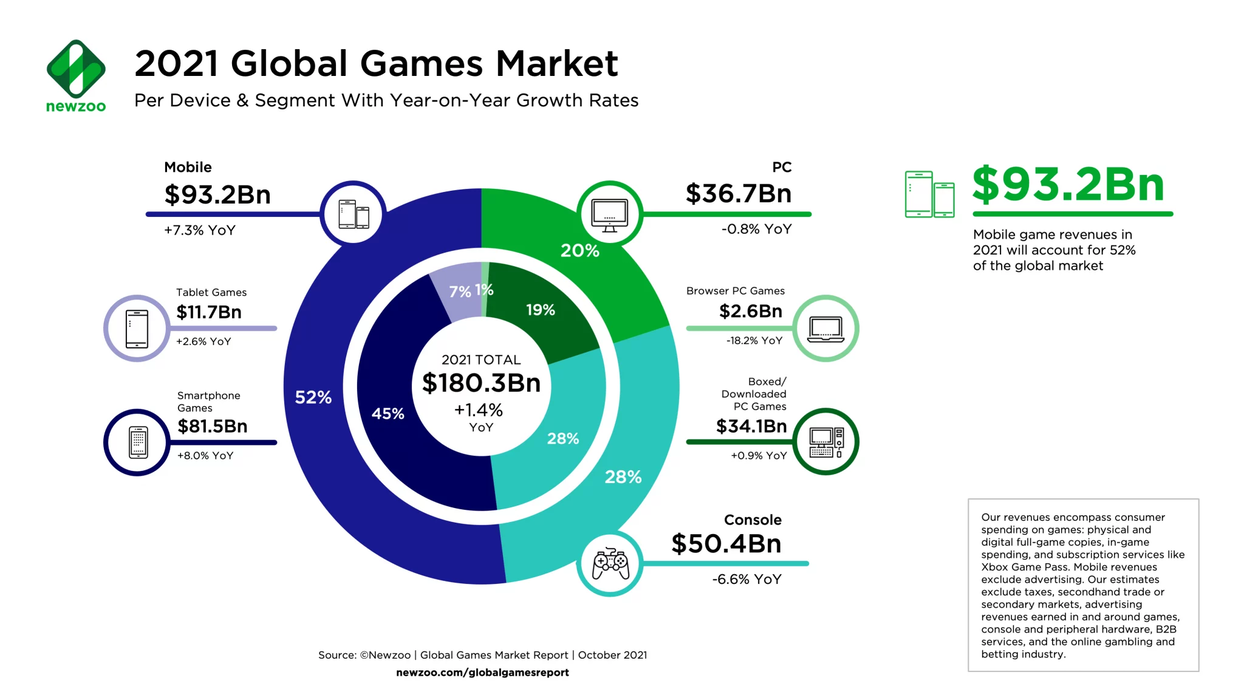 Affiliate Gaming Programs
Affiliate gaming programs are simply a means of forming partnerships with companies so as to promote a given product or service, whether it be gaming accessories and consoles, PC hardware, software, merchandise, or games themselves, within the gaming industry of course.
These programs are often successful because of the way they benefit both parties involved. Not only do the companies benefit from promotion and thus traffic and sales but affiliates who sign up can earn residual income if successful.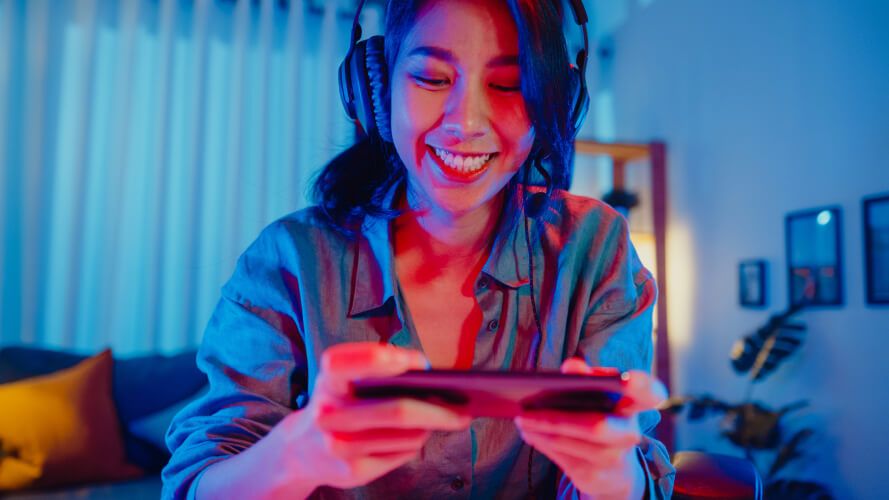 Affiliates tend to be gamers themselves who boast a sizeable audience that can then be leveraged for said promotion. Whether gamers, video game content creators, or online streamers, affiliate gaming programs can be a great alternative income source.
Before we get into how YOU can begin to make money as a gaming affiliate in 2023 through promoting gaming offers such as PC hardware, accessories, or games, let's first dive into the many gaming affiliate networks available to join, particularly amongst the adult gaming sub-niche.
Top Adult Gaming Affiliate Networks
As mentioned in the preface of this article, there are two primary ways to get involved with gaming affiliate networks; free2play, otherwise known as freemium, OR pay2play, otherwise known as paid games.
Regarding the top adult gaming affiliate networks to get involved with, below are the best adult gaming networks and direct programs:
CrakRevenue
As an industry-leading affiliate network, CrakRevenue boasts expertise in online video game marketing and monetization, offering their affiliates unique experiences, high payouts, and exclusive, high-converting gaming offers.
GamingAdult
Boasting the option for both freemium and paid gaming programs, GamingAdult is the idyllic solution for connecting everyday gamers with relevant products so as to attract users and skyrocket conversions. In fact, this network just so happens to be the largest adult gaming studio in Europe!

BigBucksRevenue
As a premier affiliate destination, BigBucksRevenue specializes in adult and mainstream gaming offers. Boasting custom tools that optimize traffic growth and thus conversion rates, BigBucksRevenue is a premier destination for a reason.
GamingOffers
Said to offer the best-in-industry conversion rates for gamers who have sizeable audiences, GamingOffers boasts reliable infrastructure, comprehensive GEOs, flexible and timely payments, and sophisticated processing, making it ideal for both companies and affiliates alike to increase their earning potential.
Nutaku
This is a direct affiliate program of Nutaku - one of the most famous adult games retailers. They provide a wide selection of paid and free free-to-play games.

The Most Common Types of Payouts
Depending on the affiliate network of choice, payouts may vary from program to program. To understand how your network of choice pays its affiliates, be sure to reach out to your designated affiliate manager.
With that said, below are the three most common types of payouts involved in the best gaming affiliate programs…
CPL
Otherwise referred to as the online lead generation model, CPL pays gaming affiliates for each sign-up or lead generated. While the payout itself is typically lower than the other types of payouts, it's often valued instead for its safety and stability; a reliable means of ensuring payment and profit.
PPS
Otherwise known as Pay-Per-Sale, PPS is the standard in affiliate payment methods, rewarding successful affiliates with a percentage-based or fixed-rate commission for every sale made.
RevShare
Short for Revenue Sharing, RevShare has proven to be the most profitable of affiliate payout methods, providing affiliates who are eager and willing to make thousands of dollars over the course of many years. This, however, though widely possible, isn't an easy task, notwithstanding the need to find a high-roller that can provide such sizeable and consistent earnings.
RevShare – the most profitable payout method for affiliates that can bring in thousands of dollars over the course of many years.
For affiliates involved with a RevShare model, they can expect to earn a select percentage of the total revenue that the advertiser earns from sales and upselling conversions; as mentioned, if you find the right offer, RevShare can return a nice income to say the least!
How to Make Money as a Gaming Affiliate
Gaming affiliates can earn money in two ways, generally speaking… One way is through simply signing up with a reputable gaming company as an affiliate, receiving a unique link, and sharing it across platforms. Every time a lead clicks the link and converts, you earn a commission.
The second way is through promoting specific gaming offers posted on affiliate networks. When promoting gaming offers as an affiliate, there are several mediums which you can employ to increase traffic and thus conversion rates. While the choice of medium will depend on where the majority of your audience resides, the most common and effective promotion mediums include social media, personal websites, and advertising networks.
While it's ideal to employ every medium possible, paid ads are often the most effective in reaching the most relevant and engaged audience. Luckily, when you decide to work with TrafficStars, you can be sure to have access to multiple ad formats so as to optimize your paid media efforts. The following ad formats are best for promoting games:
Video is the best ad format to show the gameplay. A good video ad is more likely to convince a user to follow your link and register to play. Therefore, video pre-rolls have a high click-through rate, averaging 3%. So video ads are highly engaging and have a great CTR. Even though it takes time to craft a commercial video.
Native ads are shown in a user's viewable area, ensuring ultimate viewability for your ads. With our CPMv bidding model (cost per 1000 viewable impressions) you can be sure you're paying for creatives that users actually see.
Take advantage of interactive and video banners. This way you will catch the user's attention and CTR will increase. In combination with high volumes, you will get a large number of conversions. Choose between CPC, CPM or CPA pricing models.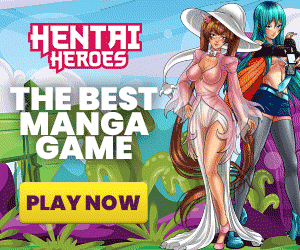 Top Games markets
When running said ads, however, it's not enough to simply filter by interest. Instead, it's also important to consider geographical location (i.e. GEOs), especially when promoting online gaming offers. Notably, the top 10 GEOs are:
China
US
Japan
South Korea
United Kingdom
Germany
France
Spain
Russia
India
This rating is based on the number of mobile game players and average revenue per user.
In Summary
The video gaming industry has been on a constant rise in recent years, with no signs of slowing down any time soon. With billions of active gamers worldwide eager to upgrade their game (no pun intended), affiliate programs are a great way to promote such upgrades, benefiting both the company involved, the gamer's experience, and ultimately YOU as an affiliate.
While most gaming niches are on the rise, the adult gaming sub-niche is one of particular interest. With more and more adults above the age of 18 beginning to play video games, and with 18+ video games becoming increasingly popular, it's an ideal sub-niche to place your attention and focus as an affiliate so as to capitalize on profits.