CPA bidding model allows you to pay per conversion. However, before that, the campaign must go through a test period. That is we evaluate the effectiveness of the ad campaign. In this article, we've gathered the essential rules to help you get started seamlessly with the CPA model.
#1 Conversion type
Choose a simple cost per action that happens once a day or more often. It's essential that conversion comes as soon as possible in order to keep the campaign rotating. Ideally, a campaign should receive at least one conversion per zone [AD SPOT + GEO].
As an action, advertisers typically choose one of the following actions:
Registration
Filling out a form
Clicking on a button
App install
#2 Traffic type
We recommend you create separate ad campaigns for different traffic types: Prime (without xHamster) and xHamster. This will help you get more transparent traffic data.
Often, campaigns get most of the traffic from xHamster. This is our Premium publisher with the highest traffic volume. To target xHamster or other Premium websites, you have to add a site ID to the whitelist. 30 - Mobile 12 - Desktop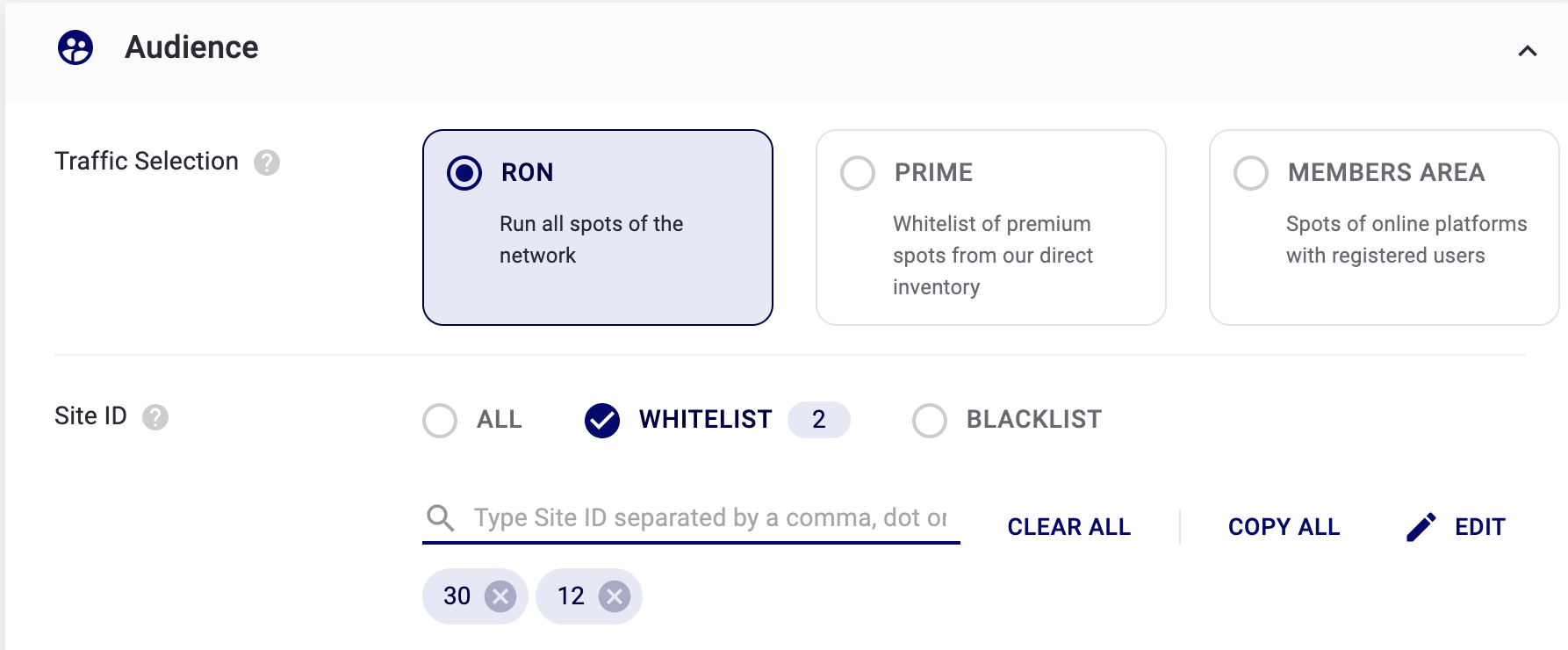 Add IDs of all Premium ad spots by clicking Edit.

#3 Test budget amount
The minimum test budget is $50. But it might not be enough in certain cases.
We recommend calculating the CPA campaign test budget using the following formula:
For example, your CPA price is $5, you target 2 ad spots and 2 GEOs. In this case, your test budget will be $100.

Useful articles: