Intro

As the summer sun blazes on, advertisers are faced with the exciting challenge of revamping their creatives to capture the essence of this vibrant season. Embracing this reinvention brings a breath of freshness that can keep your products as lively as the summer itself.
If you're a creative soul navigating this journey, you're likely pondering how to align your creatives with your brand throughout this sunny period. Fortunately, a plethora of summer puns, clever wordplay, and overall sarsaparilla can be infused into your push ad marketing endeavors.
In this article, TrafficStars presents 25 push notification ad ideas to spark your inspiration. To clarify, our focus revolves specifically around the Nutra, Sweepstakes, Dating, Sports betting, and eCommerce industries. Additionally, delve into push ads examples, explore what are push ads, and discover the most popular push notification ads. Let the creative sparks fly! ✨
Top Push Notification Ideas for Summer Promotions
When it comes to push ads, it's important to be concise. As you know, they are designed to present only a small amount of text and imagery to the user. So, you need to sharpen your titles until they represent the product succinctly and are engaging. In TrafficStars, the description should be no more than 80 characters, and the title is maximum 30.
With a sharp marketing eye, you can make the ads compelling within the format's limits. An expertly integrated CTA goes a long way too. With that said, here are some simple ideas that could be amped up to suit a specific product.
Nutra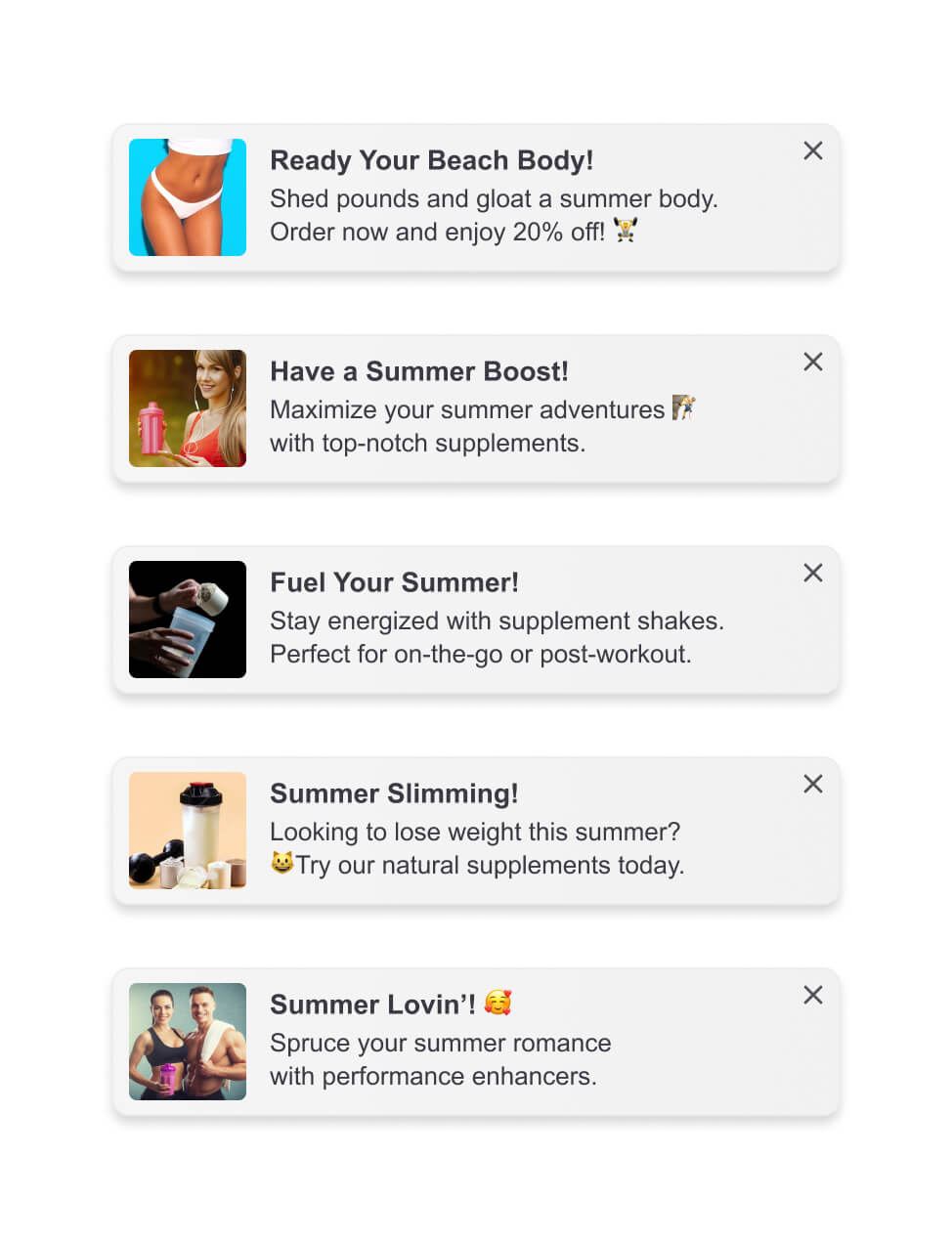 Sweepstakes
Dating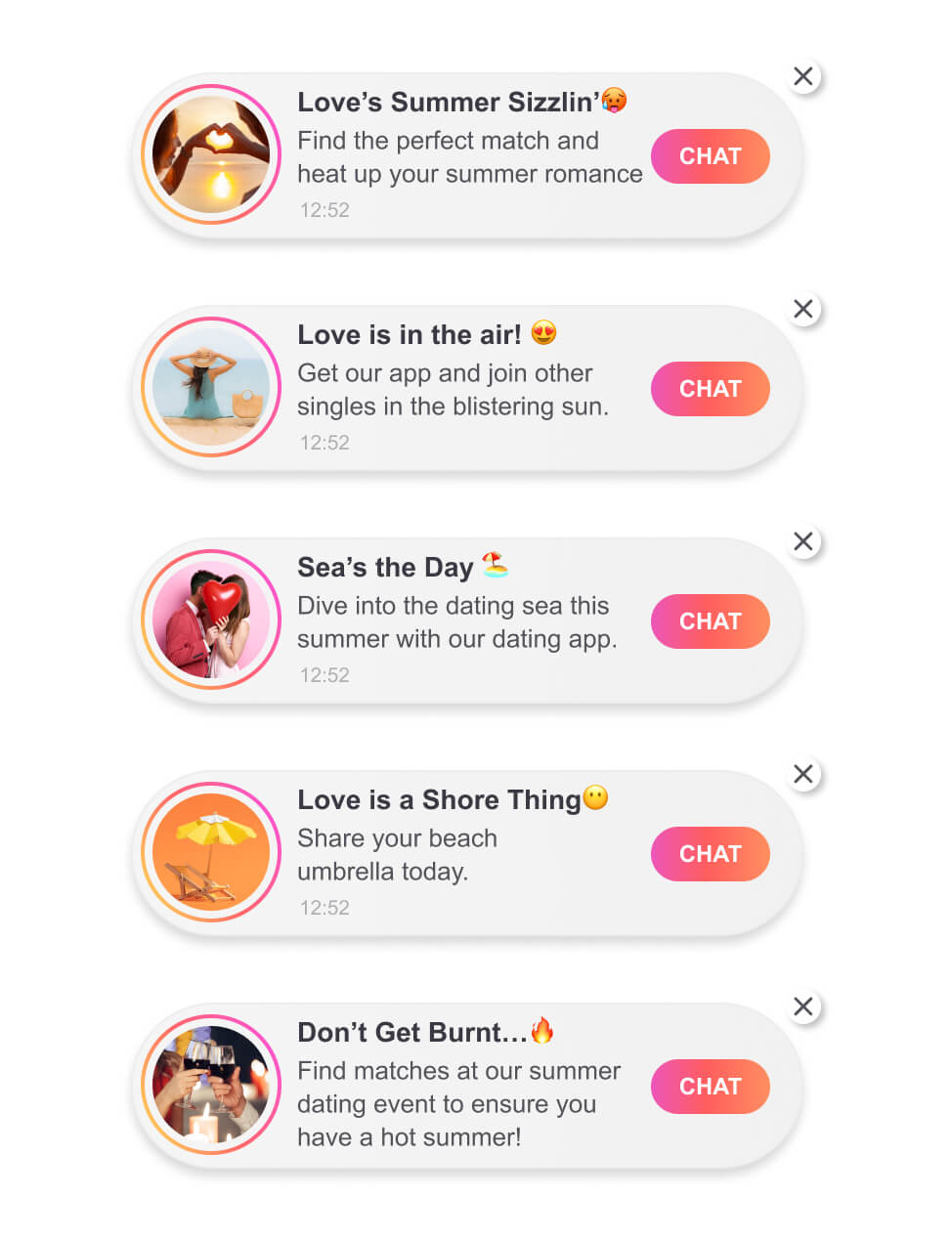 Sports Betting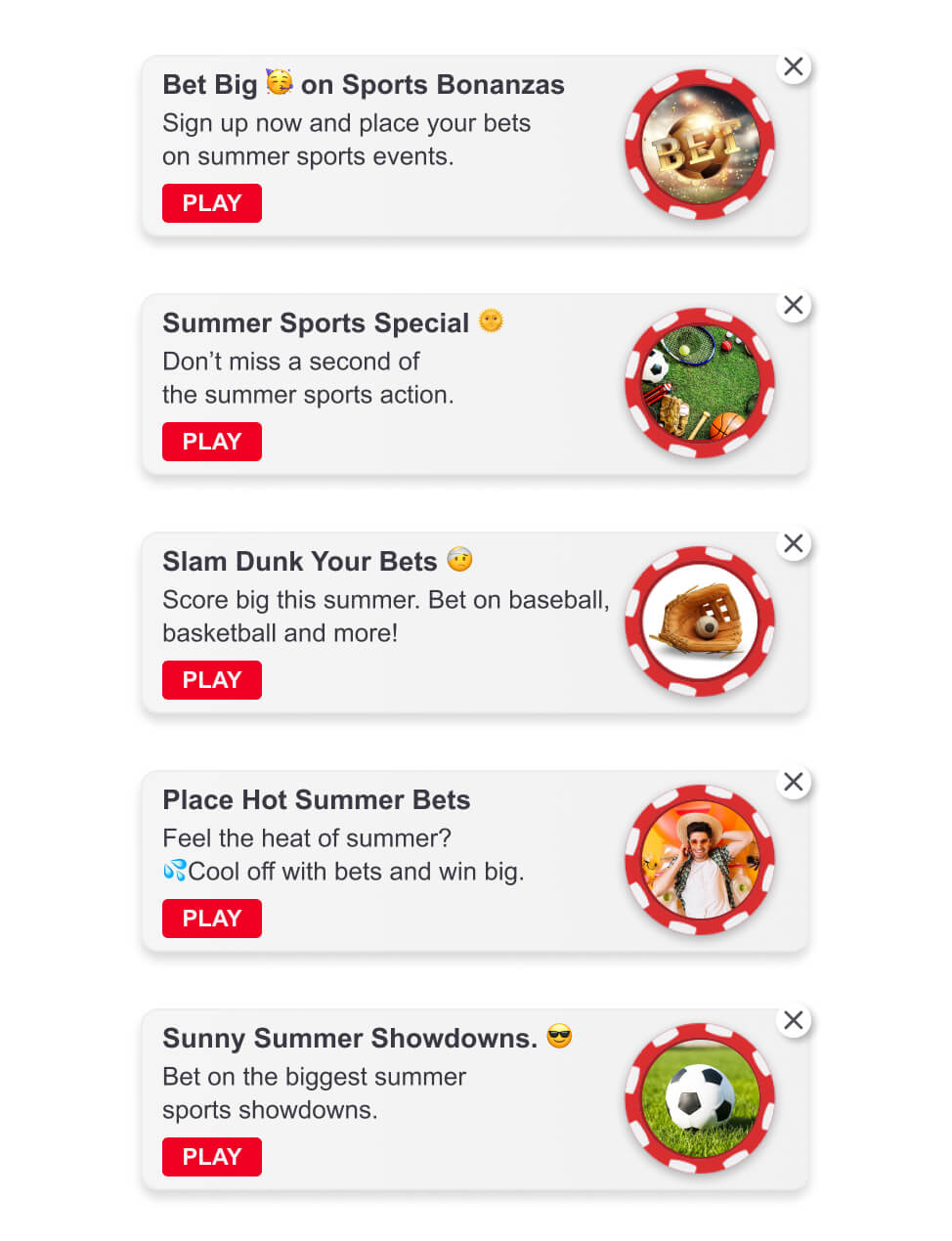 eCommerce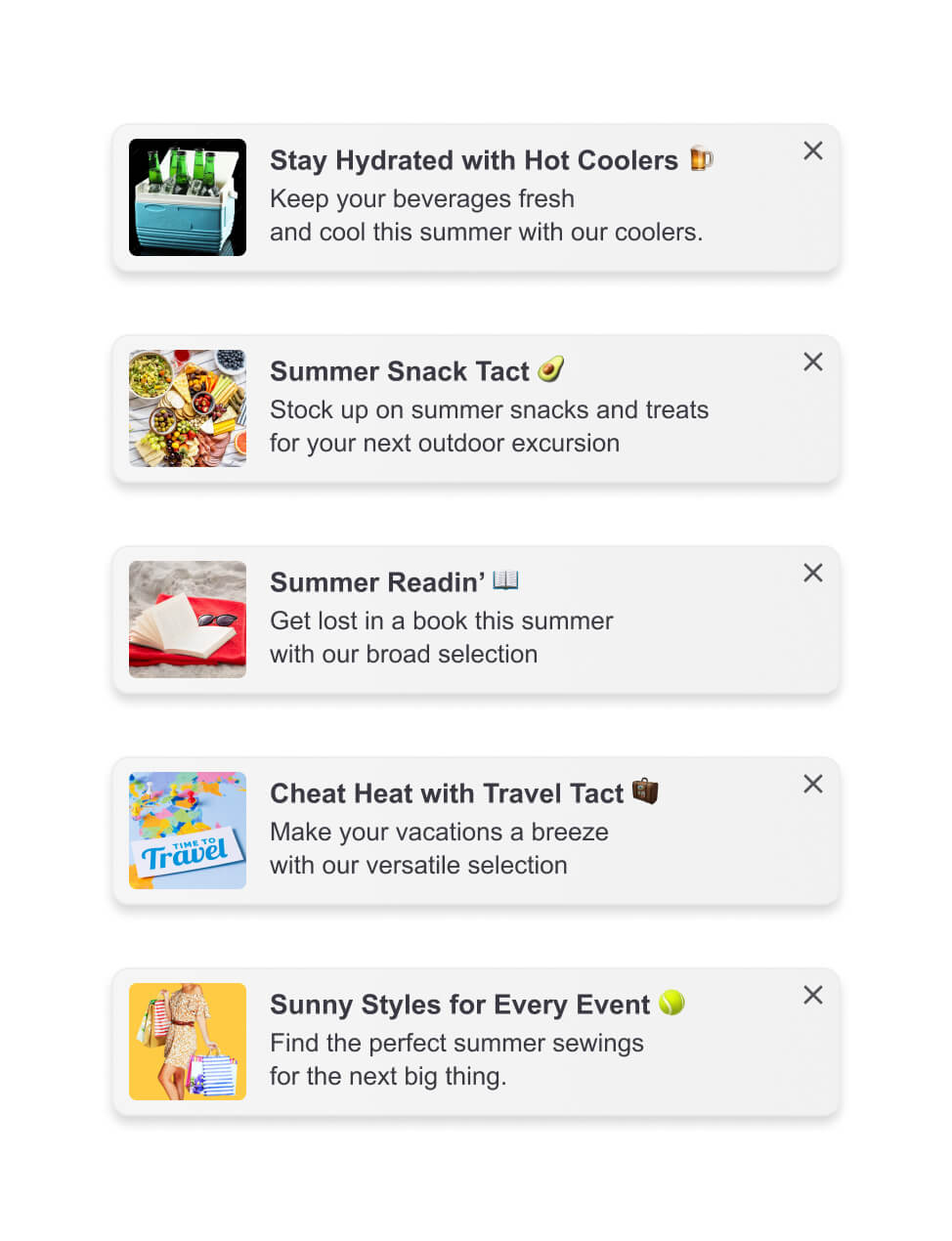 Conclusion
Building your push ad creatives for the changing seasons is one more way to stay ahead of the game and attract conversions year-long. It's also a worthy challenge for your team to keep using their creative skills and reinventing the way your products are advertised to the world, which will maintain a freshness that will ensure that your product stays that way in the public eye. You will thrive even more if you aim not to waste any money in the process which is done by a bullet list of tactics such as the Optimizer, targeting the recently subscribed users and separating your ad campaigns, amongst others.
Launching push ad is a great way to get your ads seen internationally, and in the places where your target audience are surfing. It takes minutes to sign up and introduces you to an incredibly user-friendly interface for building and distributing ads in the form of banners, native ads, push, and popunder. Plus, our retargeting feature will help you to increase your profit by relocating users who have seen your ads previously in other locations, and presenting the ads back to them. Due to this, the advertised product is familiar and therefore more likely to trigger a conversion.